72V 20Ah Lityum İyon Pil Takımı
72V 20Ah Lityum İyon Pil Paketi, 20S'de li-ion pil türüdür. Bu 72V 20Ah lityum iyon pil paketi, yüksek performans altında 18650 2600mAh pil hücresi ile birleştirildi. Teslimat öncesi tüm 72V 20Ah lityum iyon pil takımlarını, aldığınızda performans açısından iyi olduklarından emin olmak için test ediyoruz.
Model

72V 20Ah Lithium Ion Battery Pack

Size


Customised

Weight

≤11Kg

Nominal capacity

20Ah

Nominal voltage


72V

Internal resistance:

≤15mΩ

Energy density

≥180Wh/kg 0.2CDC

Volumetric energy density

≥360WH/L 0.2CDC

Discharge cut-off voltage

55V

Charge voltage

84V

Standard charging

0.2C constant current charge to 84V, then constant

voltage 84V charge till charge current decline to≤0.05C

Standard discharging

0.2C CC discharge to 55V.

Max.continual charge current

5A

Continual discharge current

1C

Max. Charge/discharge pulse current

3C

Operating temperature

Charging: 10~45℃
Discharging:-20~55℃

Storage temperature

Less than 1 year: 0~25℃

Less than 3 months: -10~45℃

High temperature performance

0.5C capacity higher than 98% of nominal capacity at 55℃

Low temperature performance

0.2C capacity higher than 70% of nominal capacity at -20℃

Standard charge/discharge cycle life

Cycle life of standard charge/discharge capacity

after 2500 cycles greater than 60% of initial capacity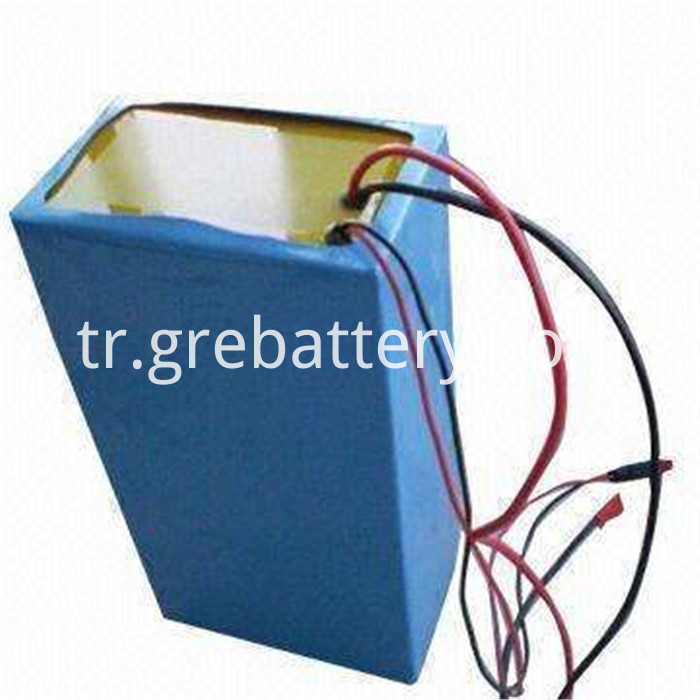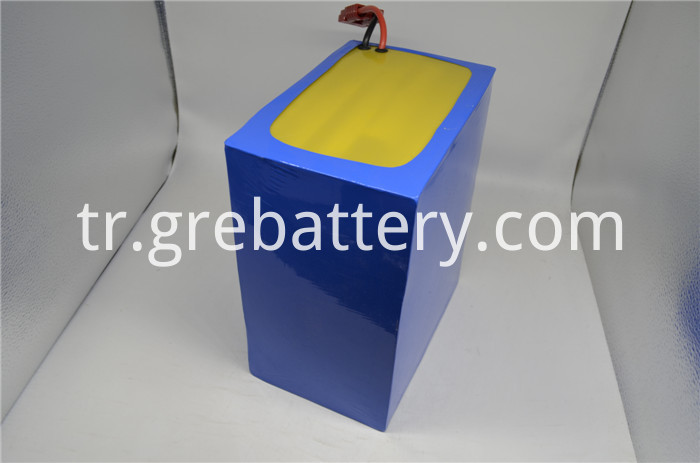 Neden Grenerji?
Tek noktadan güç çözümleri sunun, müşteri için tasarım süresi ve maliyetten tasarruf edin
- Paket tasarımı / Harici Kasa tasarımı / BMS tasarımı
Kesinlikle kalite kontrol sistemi, müşterinin rekabet gücünü artırmak
- IQC tarafından% 100 PCM testi
- OQC tarafından% 100 Kapasite testi
Zamanında teslimat ve mükemmel servis
- Hisse senediyse 10days hızlı teslimat
- 8 saat yanıt ve 48 saat çözüm
Deneyimli Ar-Ge ekibi, müşterinin profesyonel güç çözüm danışmanı olmak
- Kapsamlı Pil Test Merkezi (Güvenlik ve Güvenilirlik Testi)
- Taleplere göre gelişen güçlü ODM gücü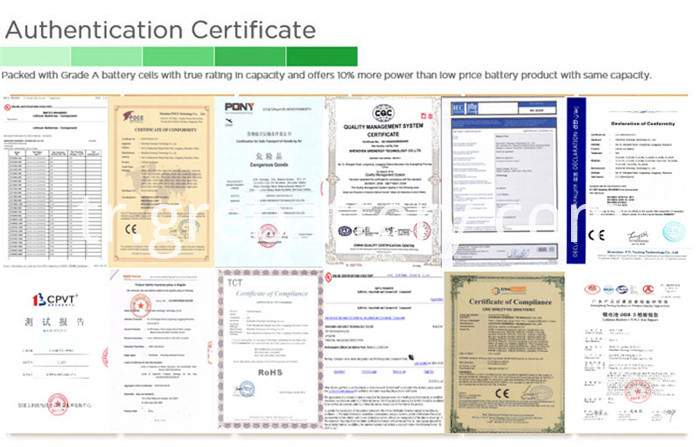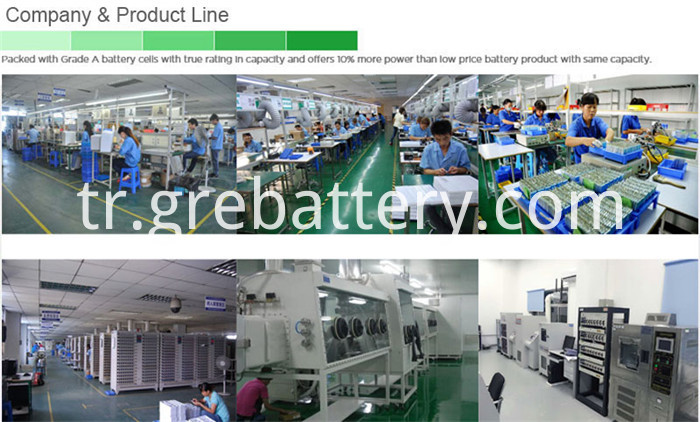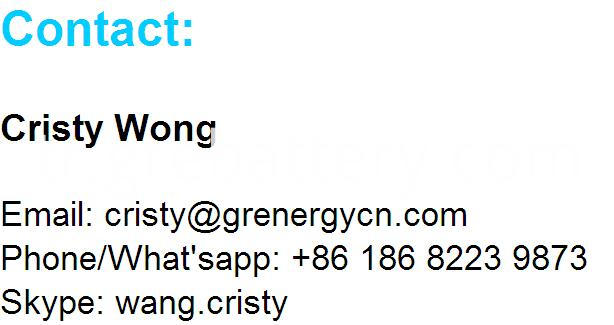 Ürün kategorileri : Elektrikli bisiklet pil